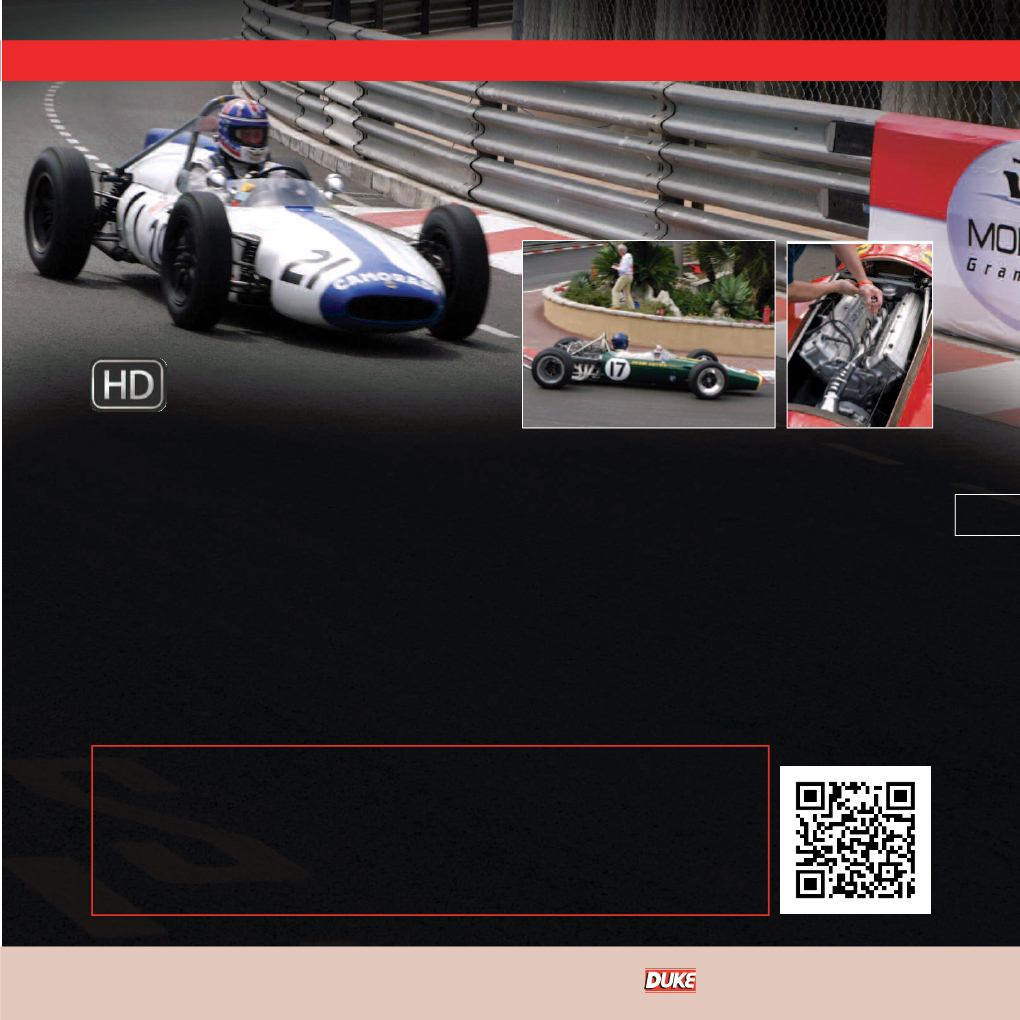 55
F1 theworld'sgreatestcarsroaragain
52mins
At legendary racetracks including
Silverstone, Monza and the streets of
Monte Carlo, the history of Formula
One GP racing comes alive as the
most important cars in F1 history are,
once again, raced for real.
This programme captures that spectacle in full
High Definition, showing the most famous
machines from the 1950s, 1960s and 1970s
thundering around their natural homes.
Exclusive HD footage from events such as the 2010
Monaco Grand Prix Historique showcases the
history of F1 and brings it alive in spectacular, high-
speed action - this is the history of Grand Prix cars
at speed, not just pedestrian parade laps.
Your viewers are treated to all the great F1
marques. They hear from the enthusiasts who keep
these marvellous machines alive, visit museums
and significant collections to get 'up close and
technical', but, most importantly they see – and
hear – the drama, colour and raw speed of
Formula One history brought to life, in HD, right
•Ferrari
•Maserati
•Alfa Romeo
•Cooper
•Lotus
•Tyrell
•BRM
•Brabham
•Mercedes-Benz
•Matra