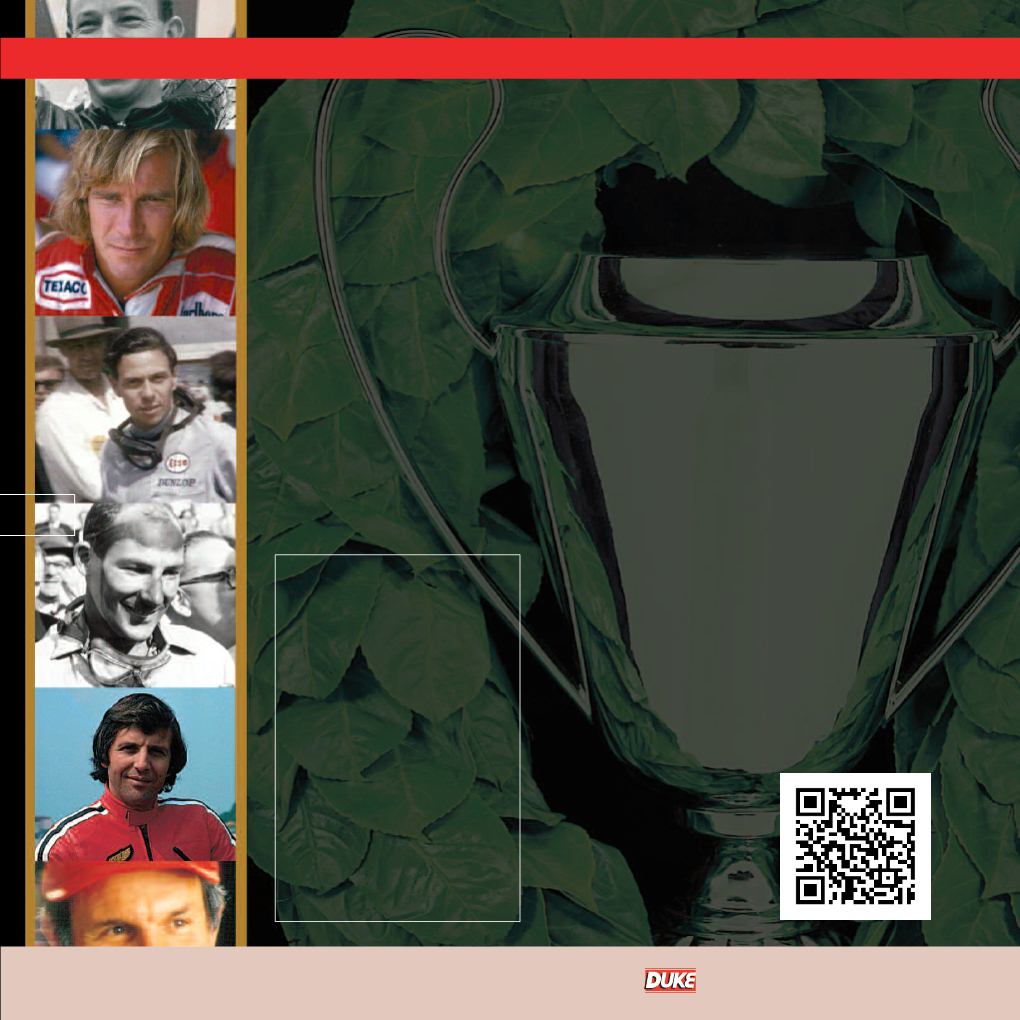 62
70mins
•John Surtees
•Mike Hawthorn
•Peter Collins
•Jim Clark
•Stirling Moss
•Jack Brabham
•Graham Hill
•Juan Manuel Fangio
•James Hunt
•Juha Kankkunen
•Didier Auriol
•Don Garlits
The word 'legend' is used too often - there are few who have
truly earned the accolade. This series recognises the true
legends - The Champions.
In our comprehensive profiles, archive race footage is skilfully edited with interviews
and tributes from fans and contemporaries to create the ultimate portrait of men
who became Champions. Expert editing and dedication to paying fitting tribute to
these heroes is seen in each episode of our Champions series.
Today's top motorsport stars are millionaires, but this series recalls a time when the
heroes raced for victory and honour, not money, and risked everything in pursuit of
The top Grand Prix drivers in history are profiled, but we do not overlook the
legends of rallying, sports cars and drag racing as we reveal the makings of a
Profiling the greatest names to compete on four wheels, each programme
combines adrenalin-charged racing, behind-the-scenes access and interviews to
chart the glittering careers of the greatest names in racing history.
See also our motorcycle
Champions series on
page 29.