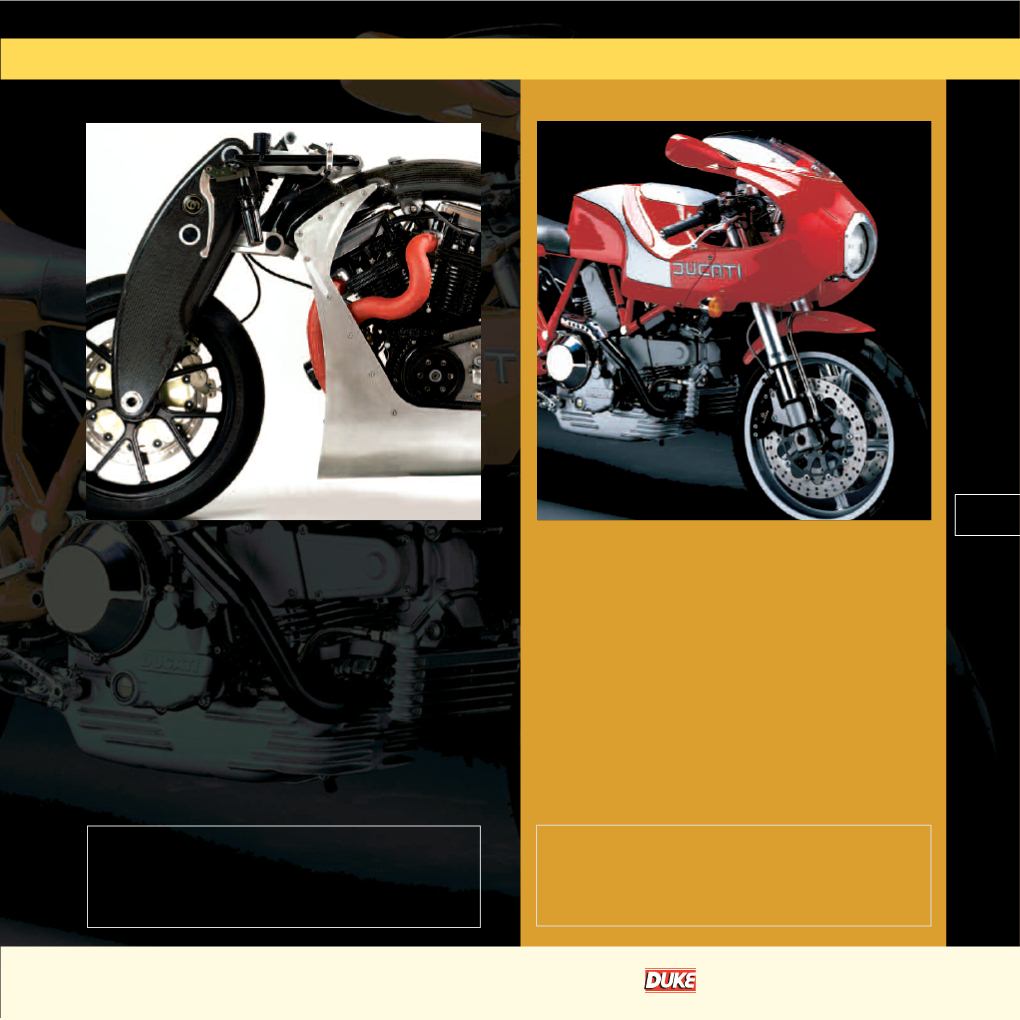 49
These are motorcycles with real muscles;
incredible machines which will catch the
attention of all bike enthusiasts.
Featuring the best creations of major builders, this
programme treats viewers to close-ups of stripped
down motorcycles, action-packed racing and the
biggest names in the Muscle Bike world, like J.T.
Nersbitt of Confederate Motor Company. There's
action from the All Harley Drag Racing Association's
Northwest Nationals and American Dirt Track
Championship, plus archive footage of the US Twins
National Road Racing Series.
This is the complete story of one of the
most iconic - and exciting - motorcycle
From humble beginnings as a scooter maker to
dominating the racetracks of the world, Ducati
mixes engineering ingenuity with Italian styling flair
to produce the most eye-catching and desirable
machines around. The programme features the
most important models, action-packed footage of
road and track tests, close-up looks at the rarest
machines and archive film from one of Ducati's
greatest racing victories - plus much more!
60mins
•Buell
•Harley Davidson
•Confederate
•Victory
•The MH900E
•The 996R
•The factory 996
•WSB racer
•The Apollo V4
65mins