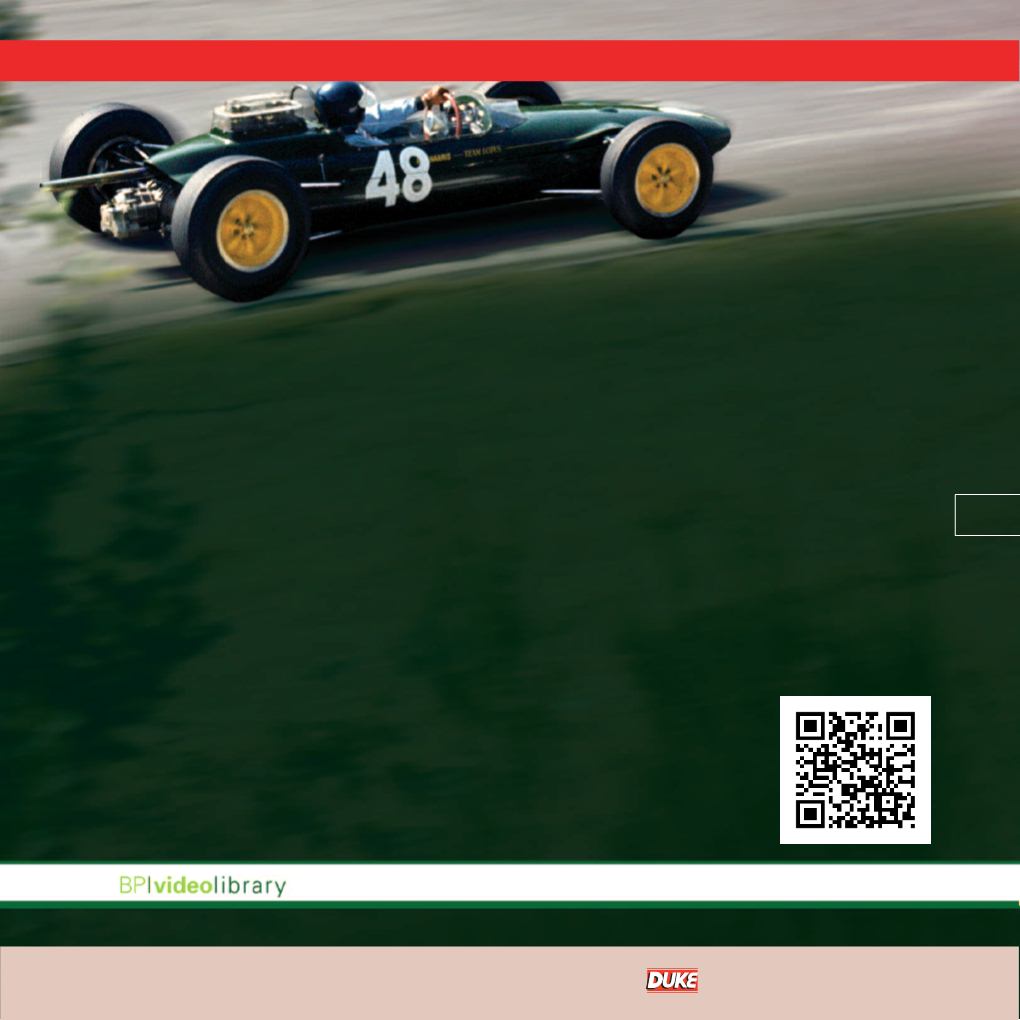 53
From the first Formula One Grand Prix in 1950,
your viewers can enjoy racing events which, were
it not for pioneer motorsport film-makers, would
be consigned to history books alone.
In the early years most motorsport and motoring film-
making was done by oil companies like Castrol and BP,
historic racing moments and important machines only
captured on film thanks to them.
This series traces the Birth of Formula 1 starting with the
first race and the development of motorsport in its
formative years, including F1, Sportscars and much more.
Using archive footage from the BP Video Library, viewers
see racing greats like Sir Stirling Moss and Juan Manuel
Fangio in action. The cameras also captured important
machines being created, the very history of motoring.
Whatever your viewers are interested in, The Birth of
Formula One and Motorsport is sure to satisfy.
Also available are archive films capturing the history of
motorcycle racing, including British Grand Prix star Barry
Sheene in action and rare footage of the Isle of Man TT.
Thebirthof formulaone&motorsport
47mins
•
The Birth of Formula One
•
Mercedes-Benz Return to Formula One 1954
•
Stirling Moss – A Racing Life
•
The Challenge of Indy
•
Fangio and Moss – Friendly Rivals
•
The Story of the British Grand Prix 1964
•
On The Limit
•
Winning Ain't Easy
•
The History of the Motor Car
•
The Right Line
•
Motorcycle Sport 1956
•
Focus 500 – Sheene's Championship Year
•
Enduro Through the Decades