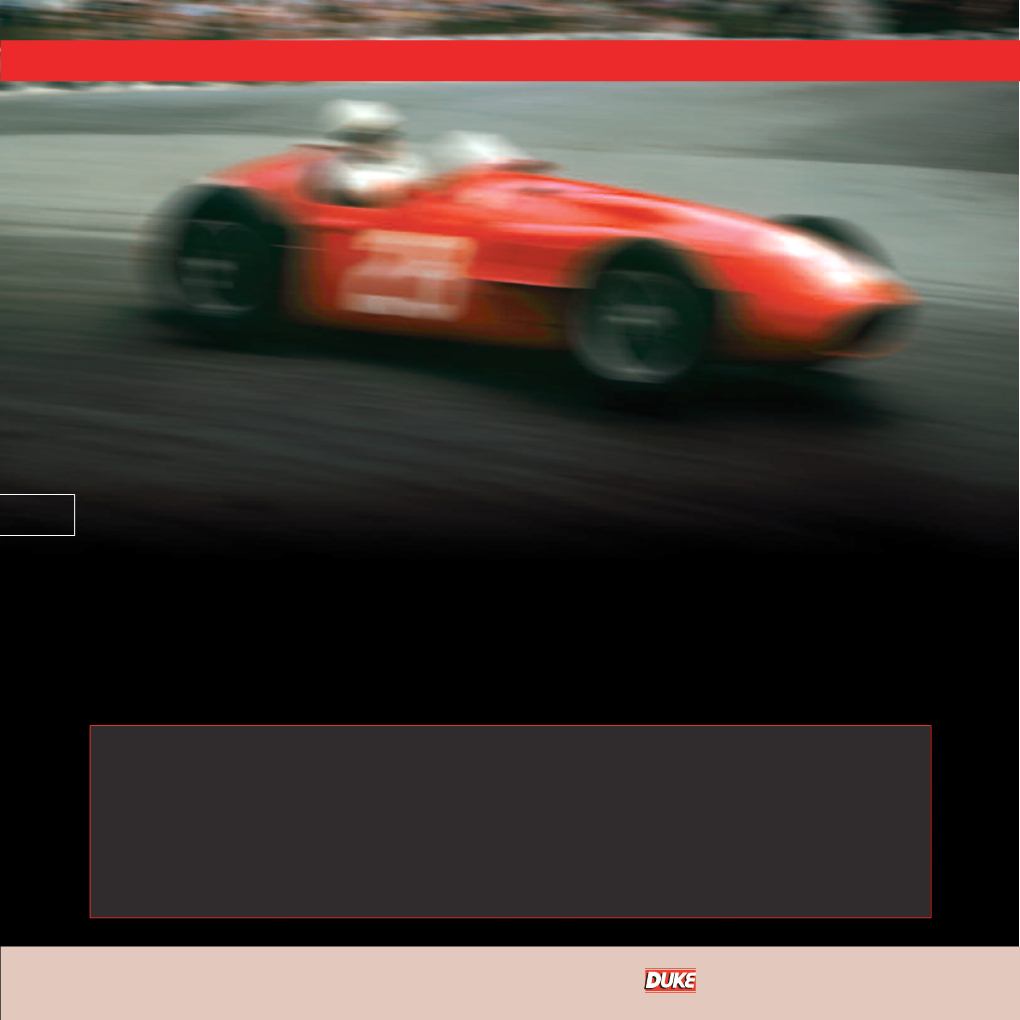 52
This is a ground-breaking, major new series examining the lives of the
greatest racing drivers of all time, combining archive race footage and
interviews to create comprehensive profiles of men who became household
names around the globe.
With legends from Australia, Germany, Argentina, New Zealand, Italy, the USA and Britain, it is a truly
Utilising Duke's extensive catalogue of important motorsport footage and the latest editing techniques,
Grand Prix Legends features digitally re-mastered film and improved sound quality which brings these
amazing stories to life once again.
Viewers not only enjoy an unrivalled look at the careers of the true Formula One legends, but also rarely-
seen, action-packed footage of the history-making races in which they made their names.
Wherever possible, each programme features interviews with the drivers, their
contemporaries, rivals and motorsport experts.
•Juan Manuel Fangio
•Jim Clark
•John Surtees
•Sir Stirling Moss
•Sir Jack Brabham
•Graham Hill
•Peter Collins
•Mike Hawthorn
•Phil Hill
•Farina and Ascari
•McLaren and Hulme
•Rindt and von Trips
•Roy Salvadori
47mins