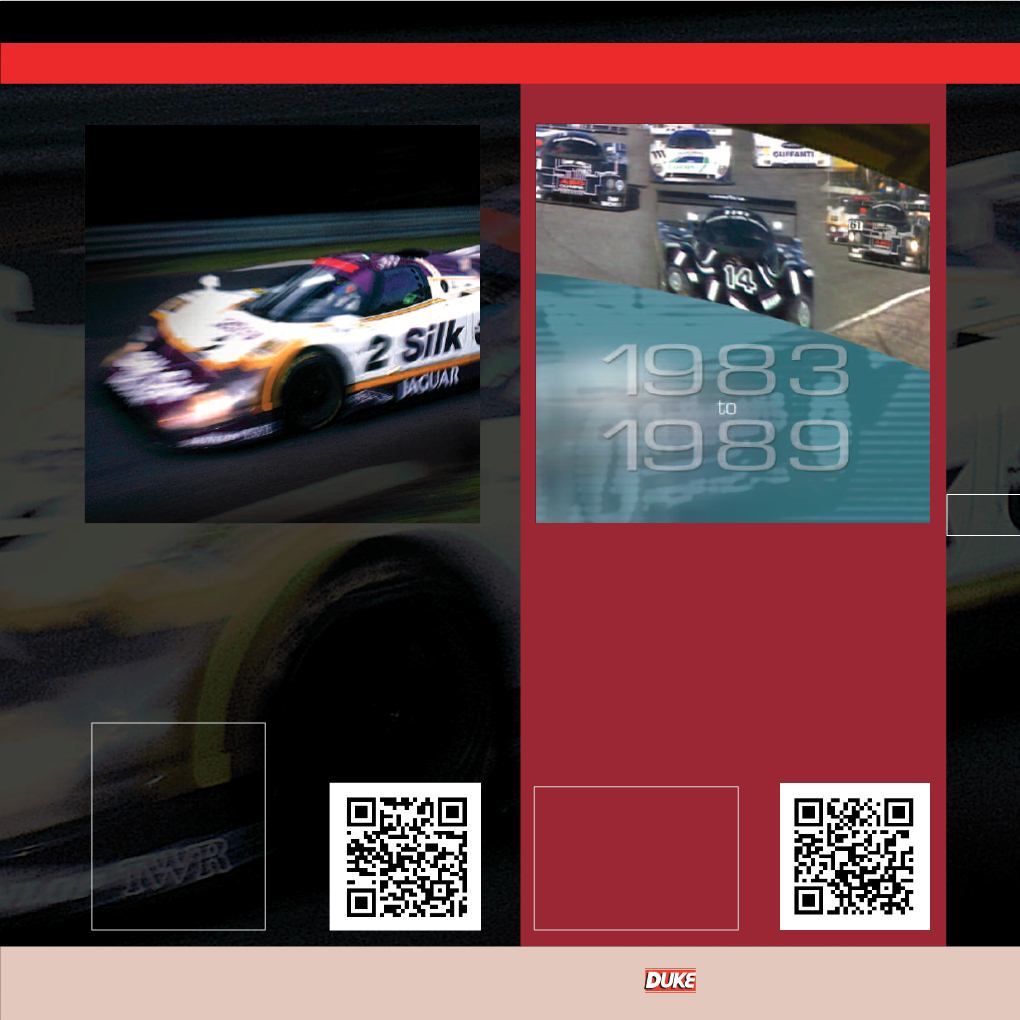 61
The complete story of an historic era of
the Le Mans 24 Hours Race.
These were golden years for sportscar racing, and
the legendary Circuit de la Sarthe saw some of the
most memorable showdowns ever, featuring the
mighty Rothmans Porsches, unforgettable Tom
Walkinshaw-prepared Jaguars, Mercedes, Peugeots
and more hitting speeds of more than 230mph.
Action-packed reviews of sportscar racing
in an era dominated by Jaguar, Mercedes,
Porsche, Toyota, Nissan and Mazda.
Each takes your viewers through a season, from
1983 to 1989, as iconic sportscars battle mile
after gruelling mile; hour after exhausting hour.
Fantastic camerawork provides a unique trackside
view, while awe-inspiring in-car footage puts
viewers firmly in the driver's seat.
52mins
•Porsche
•Jaguar
•Sauber
•Mercedes
•Aston Martin
•Jacky Ickx
•Derek Bell
•Jochen Mass
•Martin Brundle
•Derek Bell
•Martin Brundle
•Hans-Joachim Stuck
•Stefan Bellof
24Hrs Le Mans 1980 - 1993
World Sportscars 1983 -1989
100mins