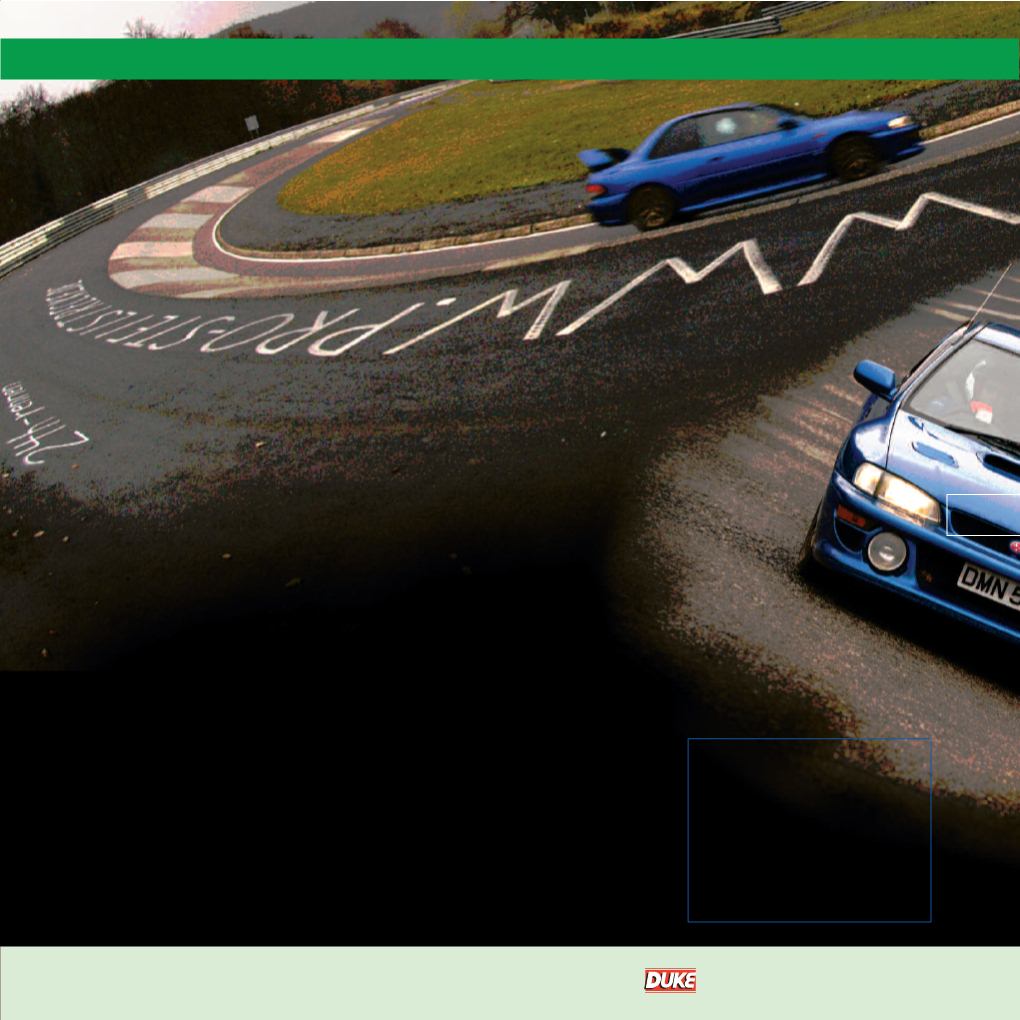 65
Deemed too dangerous for Formula One and
used today to test the latest cars to breaking
point – welcome to the notorious Nürburgring.
Nestling in the Eifel Mountains of Germany, it is an epic 12-miles of
undulating racetrack weaving through the thick forests and
providing the ultimate test for drivers. Today, driving enthusiasts
can test their skills against this motorsport legend, and our new
programme Nürburgring - Master Class reveals how to take on the
Peter Duke, a veteran of driving and racing at the Nürburgring,
offers a master class in lapping the spectacular circuit. Armed with
a highly-tuned Subaru Impreza, Peter takes the viewer through
preparation, set-up and learning the circuit, before revealing his
lines for a full-speed lap of the Nürburgring.
State-of-the-art in-car cameras capture the drama and Peter
describes the experience, whilst offering expert tips and hints for
driving this extraordinary track.
Nürburgring - Master Class is essential viewing for anyone planning
to take on this challenge, but it is also hugely entertaining for
anyone who enjoys watching a car and driver at the extreme limit.
Nürburgring - master class
TT Challenge –
The Subaru Record
rally ace Mark Higgins takes
on the 37-mile Isle of Man
52mins