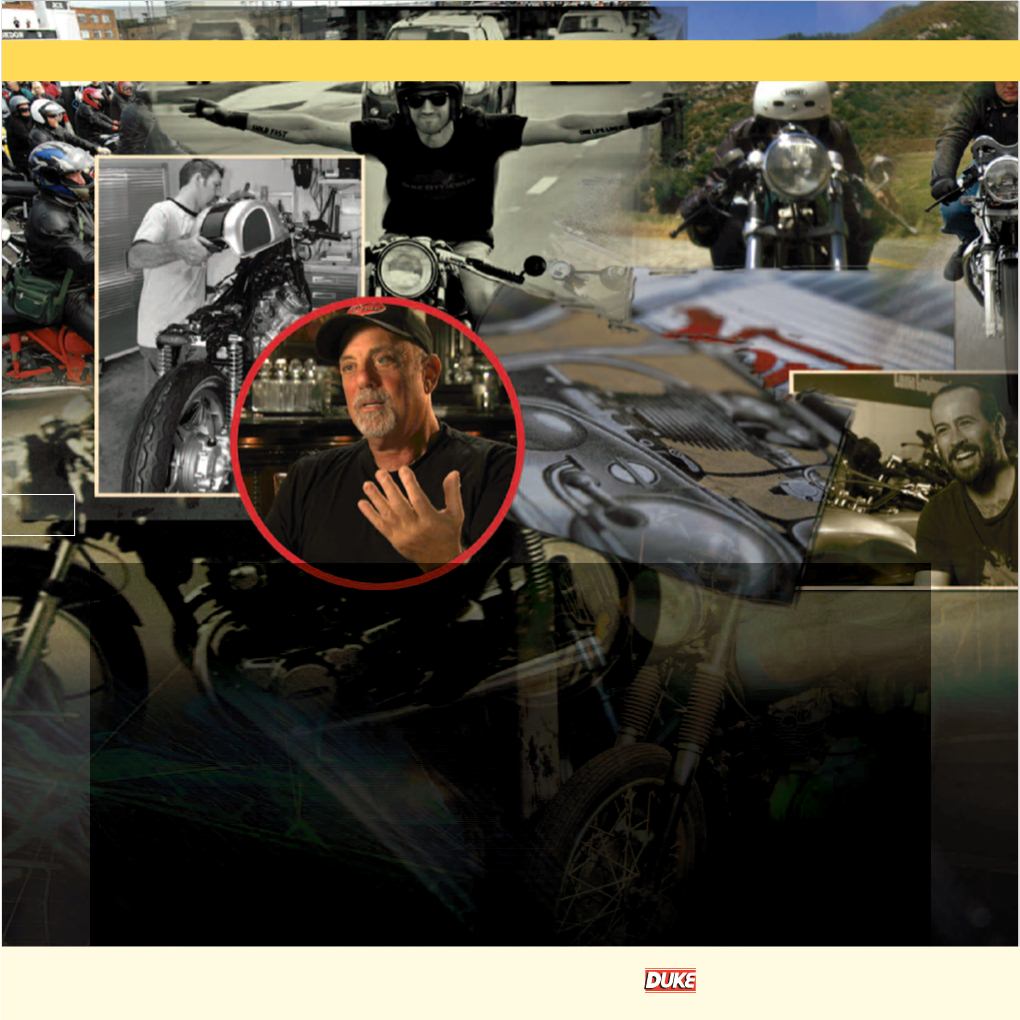 46
It started in the cafés of Britain in
the 1950s and is now a global
sensation – this is the story of the
motorcycle phenomenon of the Café
Racer.
'Vintage reborn' is the theme of this television
series, which explores the craft and lifestyle of a
motorcycle subculture. Taking the machines and
culture of 'Mods versus Rockers' Britain, Café
Racer recaptures an era of stylish imagination.
As Café Racers take the world by storm, the
United States of America leads the way, and this
series meets the best and most amazing custom
motorcycle builders around.
Your viewers are introduced to motorcycle
builders spread between Manhattan and Los
Angeles as they salvage, cut, grind and weld their
own café customs while keeping in mind the
movement's post-war British roots.
Music legend Billy Joel and film and TV star Jason
Lee are guests, and motorcycle icons Ben and Eric
Bostrom test ride these two-wheeled classics, as
Cafe Racers pulls the forgotten machines of this
lost culture out of barns and junkyards and on to
the roads of the 21st century.
From visiting the Ace Café in London to road and
track testing the most exotic creations, every
aspect of the Café Racer culture is explored in this