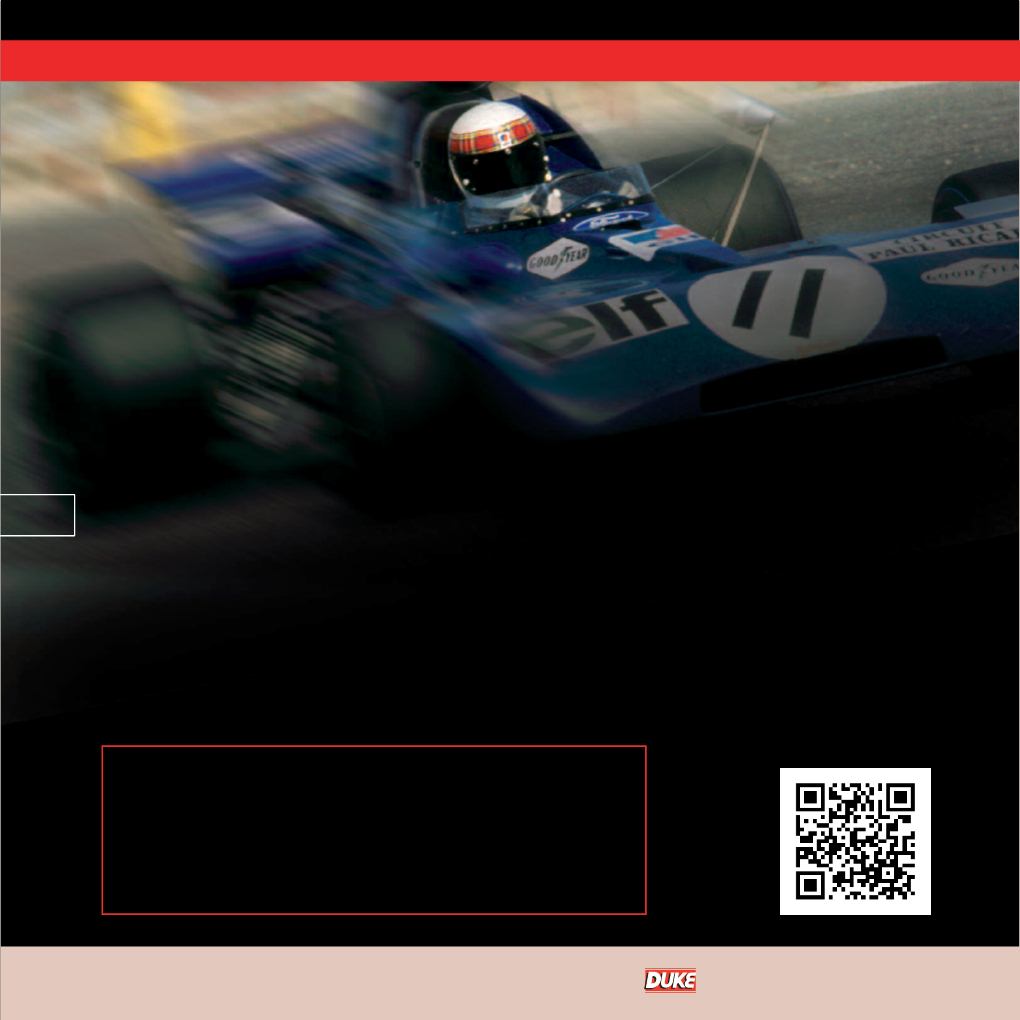 54
For many, today's motorsport lacks
the passion which fuelled the sport
30 years ago. Racing now seems to be
more about money and big business
than raw emotion, determination
and victory against the odds.
Travel back in time to a golden era of Formula
One, a time when legends were created and the
essence of motorsport was seen in every race.
Featuring charismatic names like Jackie Stewart,
Niki Lauda and James Hunt, expertly edited archive
film lets us to share a turbulent time, when drivers
battled not only each other, but also danger.
Covering 1970 to 1980, each programme in the
11-part series focuses on a year from an
unforgettable decade, capturing the stories and
races which thrilled a generation of motor racing
Brunswick films were pioneers in the embryonic
days of F1 production, when sponsors controlled
the demand for footage and before the era of
global TV coverage began.
They have skilfully edited film from their world-
famous archive - including some previously unseen
material - to create season reviews which capture
a very special period in Grand Prix racing.
Formula one retrospective
52mins
•Jochen Rindt
•Jackie Stewart
•Emerson Fittipaldi
•Niki Lauda
•James Hunt
•Mario Andretti
•Jody Scheckter
•Alan Jones