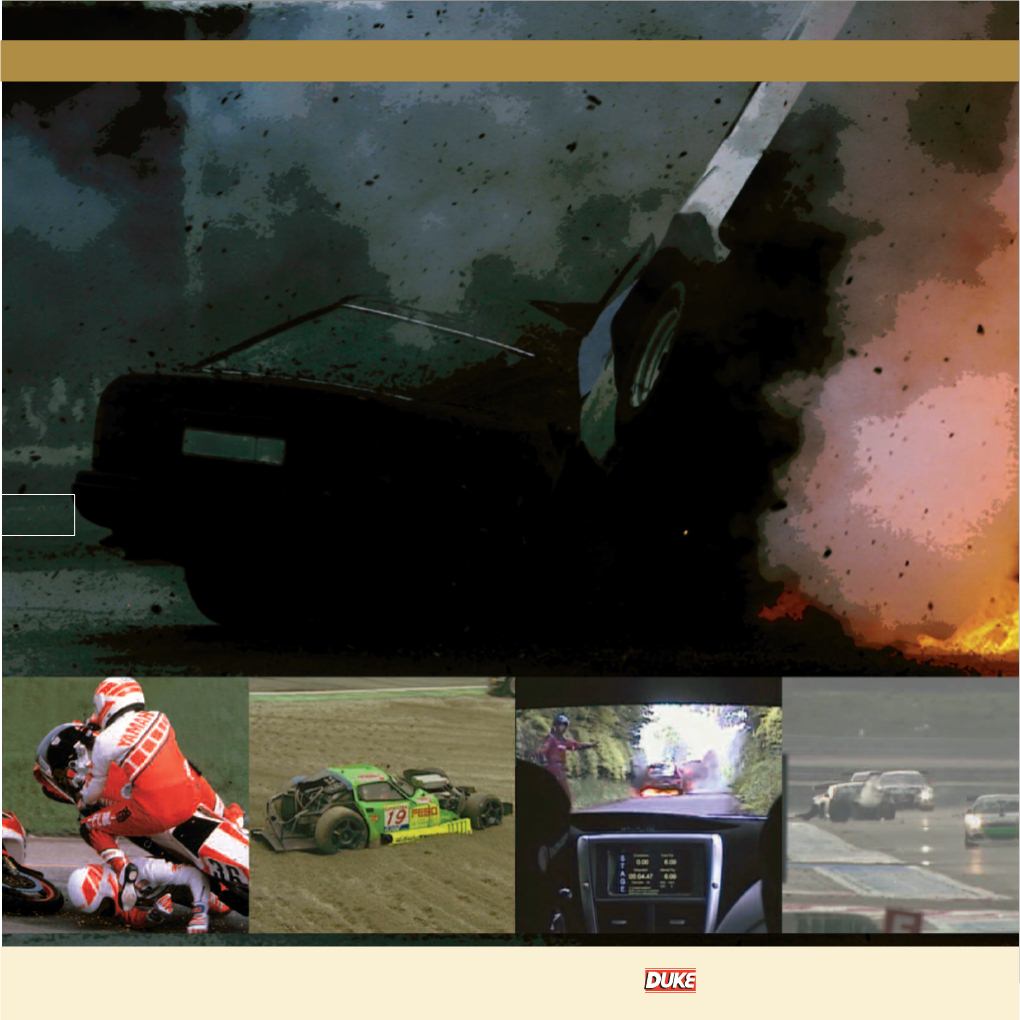 26
If it's pure, unadulterated
entertainment you're after, then you
need look no further.
This jaw-dropping series brings together all of the
best crashes, smashes, bashes, flips and trips from
the high octane world of motorsport.
It is packed with shocking, stunning and sometimes
laugh-out-loud mishaps, as the best in the world
prove even they don't always get it right.
With footage from major international events and
plenty of classic clips from our extensive archive,
Crash offers your viewers amazing escapes as rally
cars roll, stunt riders get it wrong mid-air and
eight-wheeled trucks vie for the same piece of
It's compulsive viewing all the way, in an engaging,
adaptable format which will have everyone, not just
There's never a dull moment in this fully scripted,
light hearted look at some major mishaps from the