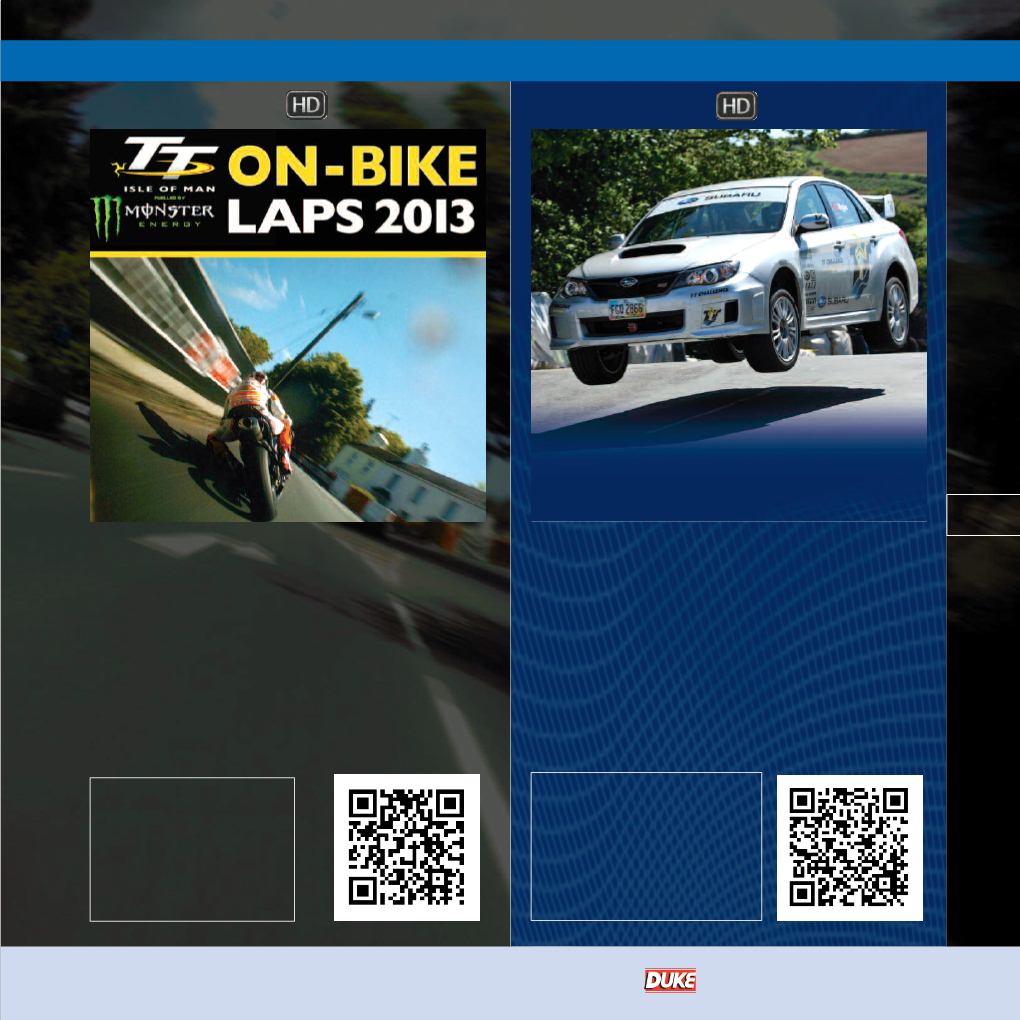 35
To celebrate 100 years of motorcycle
racing on the Isle of Man TT Mountain
course, Subaru attempted to set the
fastest-ever four-wheel lap of the 37.7-
miles of twisting public roads.
Go inside the 305bhp, 160mph-plus Subaru
Impreza STi with three-times British Rally
Champion Mark Higgins for a jaw-dropping, white-
knuckle thrill-ride through towns, villages and the
countryside at massive speeds.
Experience the exhilaration of lapping the
legendary Isle of Man TT circuit from the
rider's point of view - in HD!
Taken from practice sessions and races at the 2013
TT, multiple camera angles let your viewers
experience this thrill ride like never before - all
captured in High Definition for the first time.
Complete laps from 2012, 2011, 2010 and 2009
TTChallengetheSubaruRecord
72mins
•John McGuinness
•Guy Martin
•Bruce Anstey
•Cameron Donald
•Michael Dunlop
"The biggest moment
of my life"
World and British Rally
Championship star
Mark Higgins
80mins