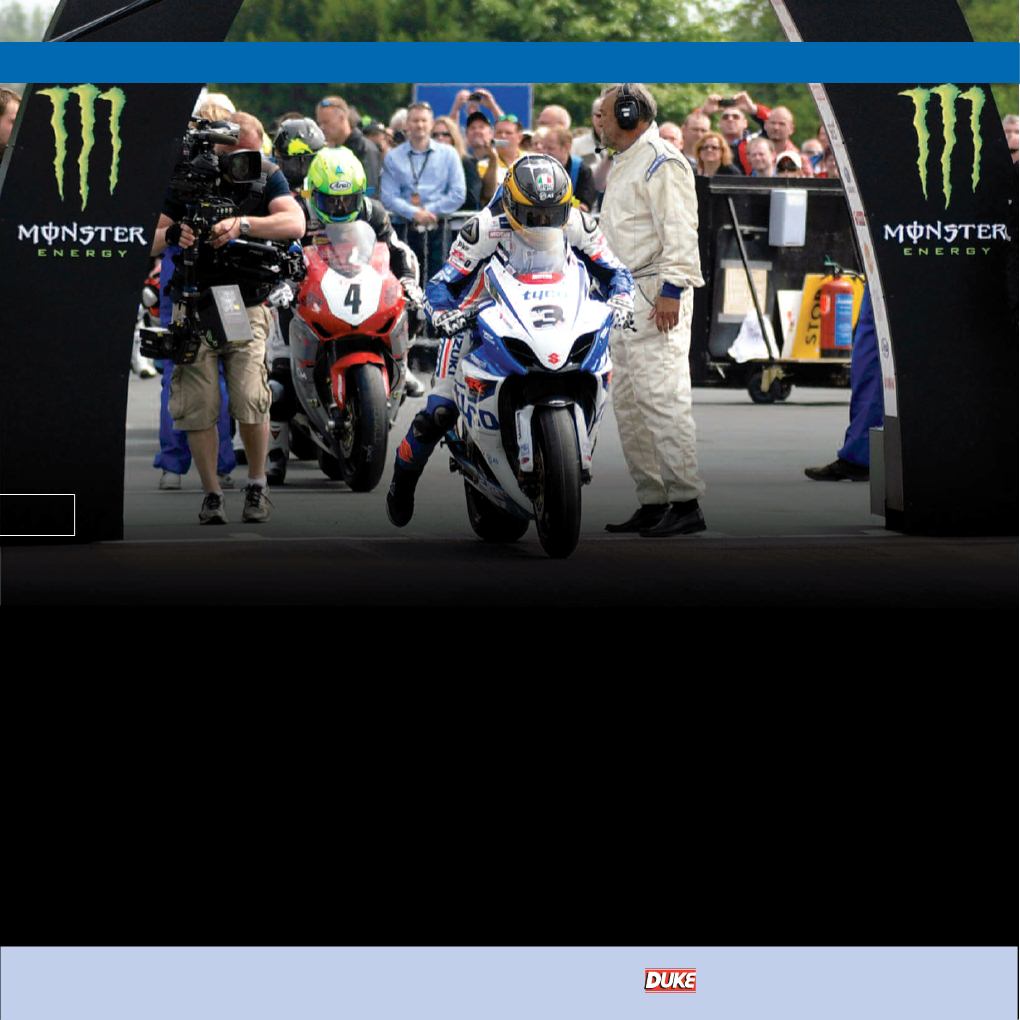 32
For more than 100 years the Isle of
Man TT has been one of the greatest
sporting events on Earth, and still
hundreds of the finest racers arrive
every year to test their mettle against
the legendary Mountain Circuit.
Between each rider and the glory of becoming a TT
winner lies 37.73 miles of twisting public roads,
winding through towns and villages, across moorland
and mountain. Speeds can top 190mph as racers
flash past, just centimetres from walls and so close
to the fans they could almost reach out and touch
them. Simply put, it is a breathtaking spectacle to
Every year this thrilling festival of speed goes from
strength to strength as major manufacturers like
Honda and Suzuki and racing heroes from around
the world are put to the ultimate test. Records are
shattered, the history books are re-written and new
stars emerge as, every year, another enthralling
chapter in the story of the world's leading
Duke offers the definitive collection of Isle of Man TT
Official Reviews, featuring jaw-dropping race action,
awesome on-bike footage, interviews, amazing
insights and much more from 1985 to today. Each
programme charts the story of the year as famous
names like Joey Dunlop, Carl Fogarty, Steve Hislop,
David Jefferies and John McGuinness add their names
to the role call of TT heroes.
The excellent coverage evolves every year to
incorporate the latest innovations, including Hi-Motion
cameras, full HD coverage and even thermal-image