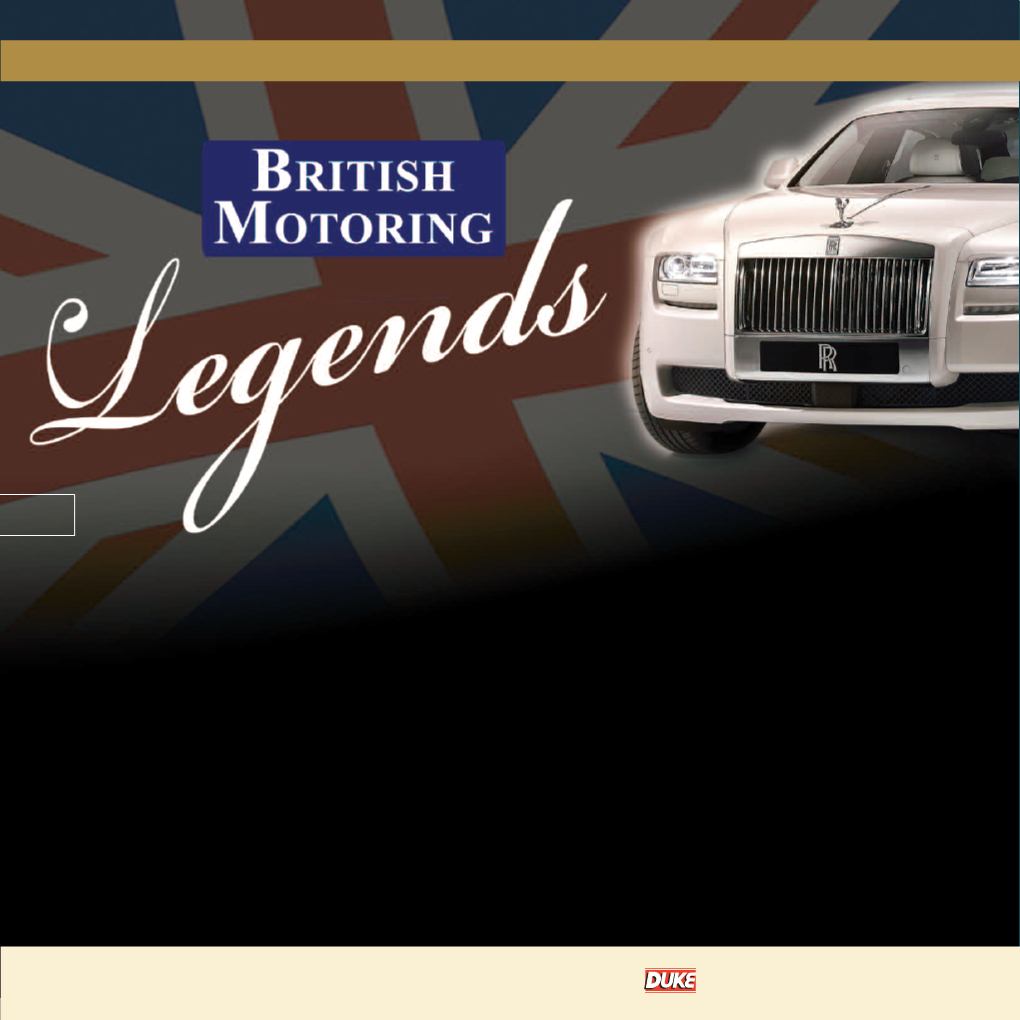 18
Renowned for refinement, luxury,
sporting pedigree and engineering
excellence – these car builders are the
British Motoring Legends.
Britain once ruled the highways of the world with
the most desirable and fastest cars, from the likes of
Rolls Royce and Jaguar. Times have changed, but
these and many more legendary names live on as
testament to the once dominant British motoring
Each fascinating programme takes an in-depth look
at the history of a great British marque,
remembering the groundbreaking models and
examining how the names live on today.
Exclusive interviews and factory access, rarely-seen
archive footage, mouthwatering close-ups of the
most famous cars and even action-packed
motorsport film create truly authoritative and
entertaining profiles of some of the best-known
This is the story, from boardroom, showroom, road
Often, the glory years were followed by decades of
turbulence and then failure or sale to another firm.
This series brings the story of each name right up to
date, with stunning footage of the latest models
from these great marques, plus their all-time world-
They may be international brands today, but they
remain at heart 'British Motoring Legends'.