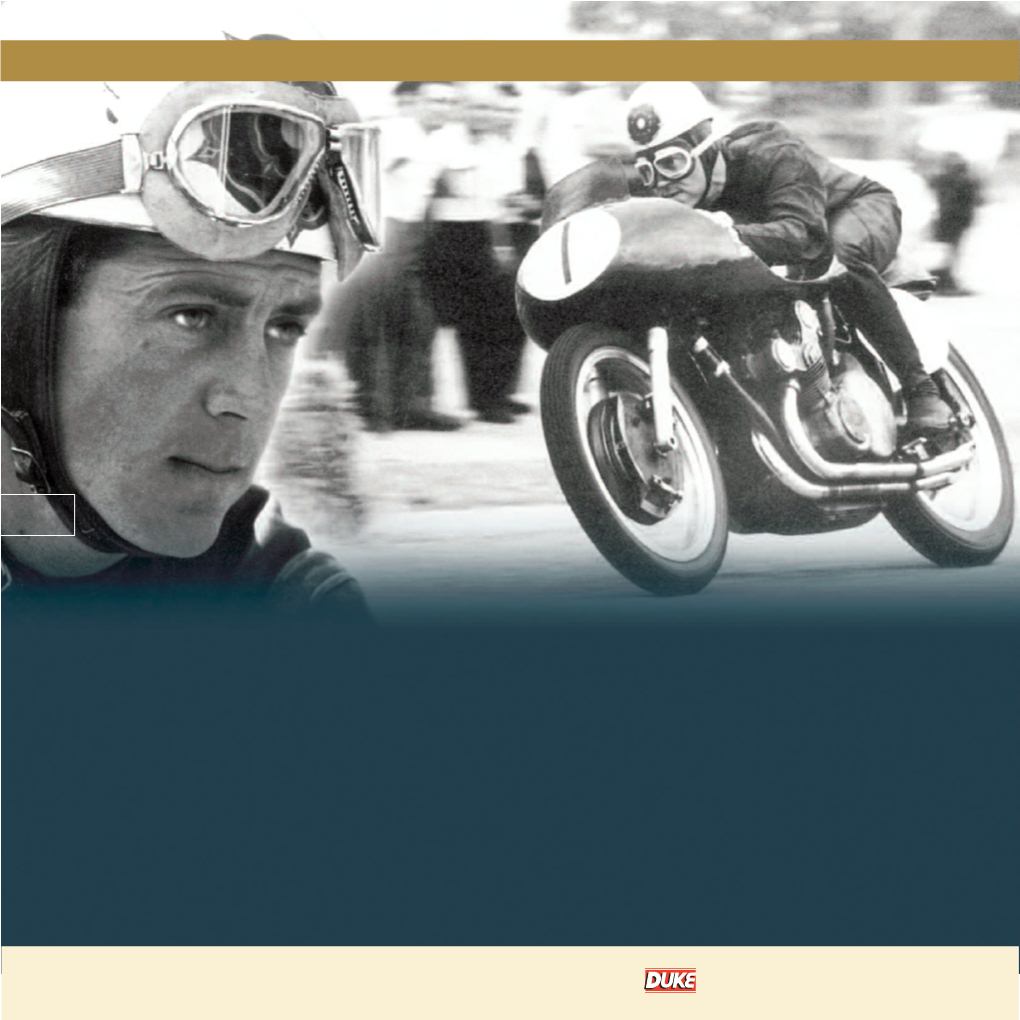 Geoff Duke O.B.E. is the original
motorcycle racing superstar, a
sportsman whose success, skill and
personality ensured he became a
household name. In Pursuit of
Perfection is the most comprehensive
and revealing film ever made about
this groundbreaking motorsport icon.
He scored 33 Grand Prix wins in a career which
spanned little more than a decade and a stunning 6
World Championships in just 5 years. He showed his
skills off-road and on-track, on two wheels and on
four, he smashed records, set new standards and
beat his European rivals in their own back yards.
In extensive interviews to commemorate his 80th
birthday, Geoff recalls everything from his very first
motorcycle to his sudden retirement, offering an
unparalleled insight into his illustrious career. He
details his time with Norton, Gilera and Aston Martin
and discusses his shock decision to quit racing in
September 1959, despite taking three wins in his
final professional outing.
There are previously unseen photos and rare archive
film of great races on the Isle of Man TT Mountain
course, Monza, Spa and more classic circuits.
We are reminded of the principled man who would
stand up for colleagues and the superstar who
would be awarded the order of the British Empire.
Above all, we are reminded of the racer.
20