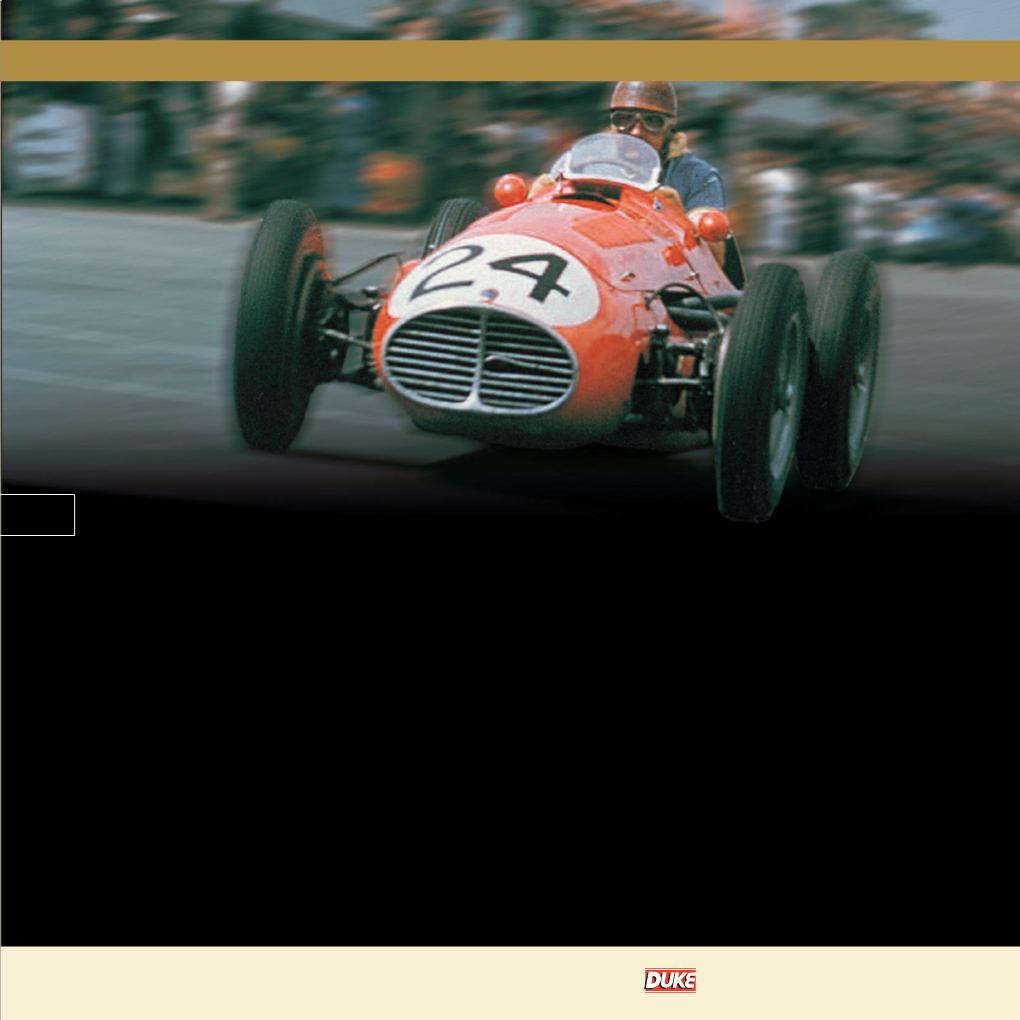 This outstanding new series traces
Grand Prix racing from the
beginnings of modern Formula One
through two decades of history-
making sport.
Using rare archive footage, each episode examines
the legendary racers, iconic cars and celebrated
races of a golden era. Narrated by racing historian
Neville Hay, the authoritative series recalls landmarks
in motorsport develpment through a period of
technical innovation and exciting characters.
Fascinating facts, revealing anecdotes and absorbing
interviews are skilfully intertwined with glorious
racing footage from the archives to chart an era
when Grand Prix racing 'came of age'.
Unlike some motor racing documentaries, this series
does not ignore the role of legendary races like the
Le Mans 24 Hours and Mille Miglia in the progress of
one of the most popular spectator sports.
Highlights include the inaugural Formula One World
Championship, the domination of Juan Manuel
Fangio, the innovation of Ferrari, Mercedes, Maserati
and Lotus plus, of course, the drive for safety as the
sport battled to save the lives of its heroes.
Informative and entertaining, Grand Prix – The
Golden Age of Racing uncovers a fascinating story of
sporting development, meeting characters from a
bygone era and featuring rare archive film of the
history-making races as they happened.
Grand Prix - The Golden Age of Racing
24