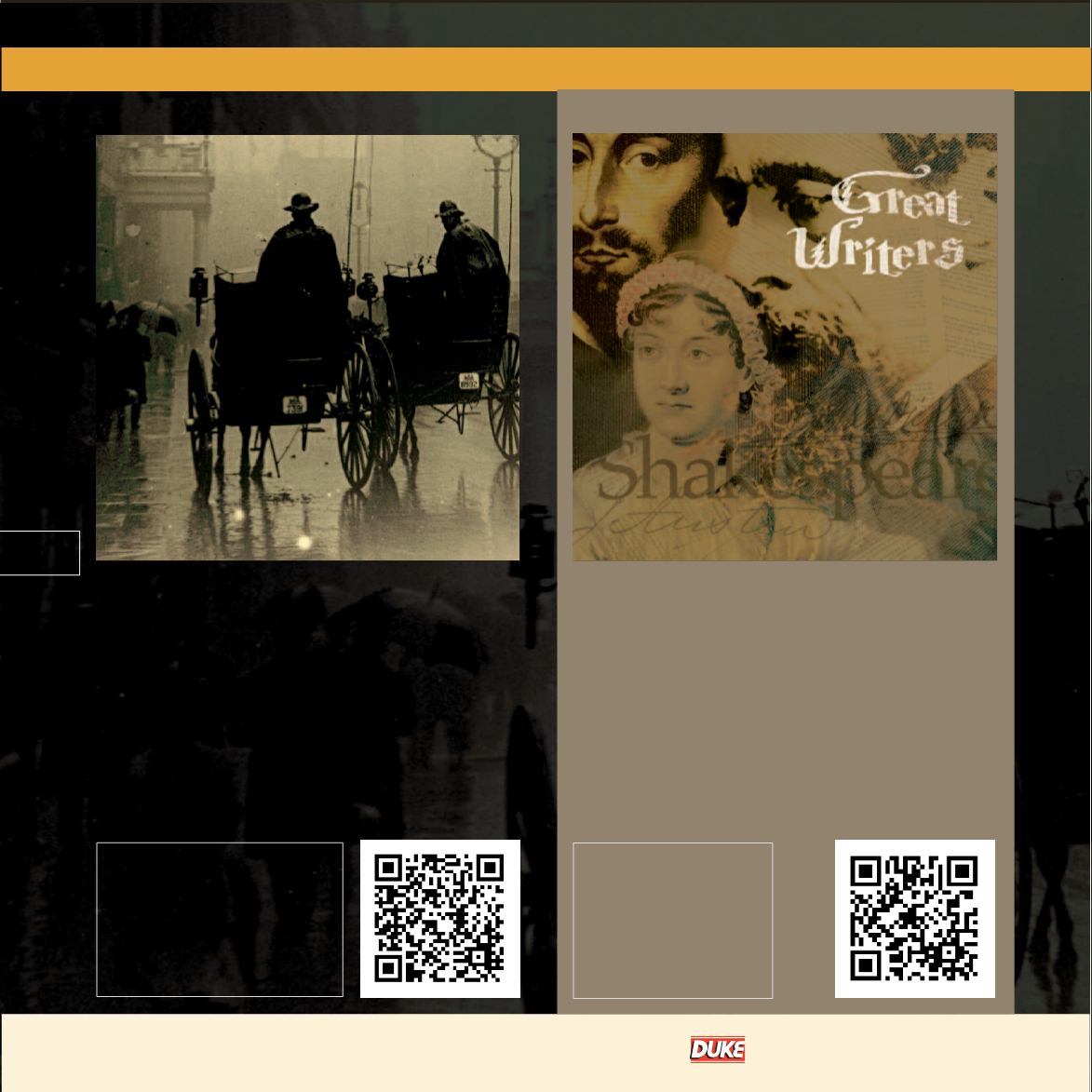 78
The British Isles boasts a fascinating history
and intriguing stories not normally heard.
Through the Ages takes viewers around England,
Ireland, Scotland and Wales, accompanied by
knowledgeable historians and hometown heroes,
to chart the stories of famous towns and cities.
In archive footage and with informed commentary
and expert contributions, your viewers explore the
streets and meet the famous, and infamous,
characters who helped build.
The greatest literary works continue to
attract new generations of fans and inspire
TV programmes and movies.
This series examines the people behind the
famous writings; where they came from, what
inspired them, why their creations endure. Explore
the stories behind the best-known literary
characters, the events which inspired their creators
and visit the locations which played key roles in
the lives of literary legends.
58mins
•London
•Liverpool
•Manchester
•Nottingham
•Edinburgh
•Dublin
•Bristol
•Cardiff
•Glasgow
•Tyneside
•William Shakespeare
•Charles Dickens
•Jane Austen
•The Bronte Sisters
•D.H. Lawrence
•Thomas Hardy
60mins