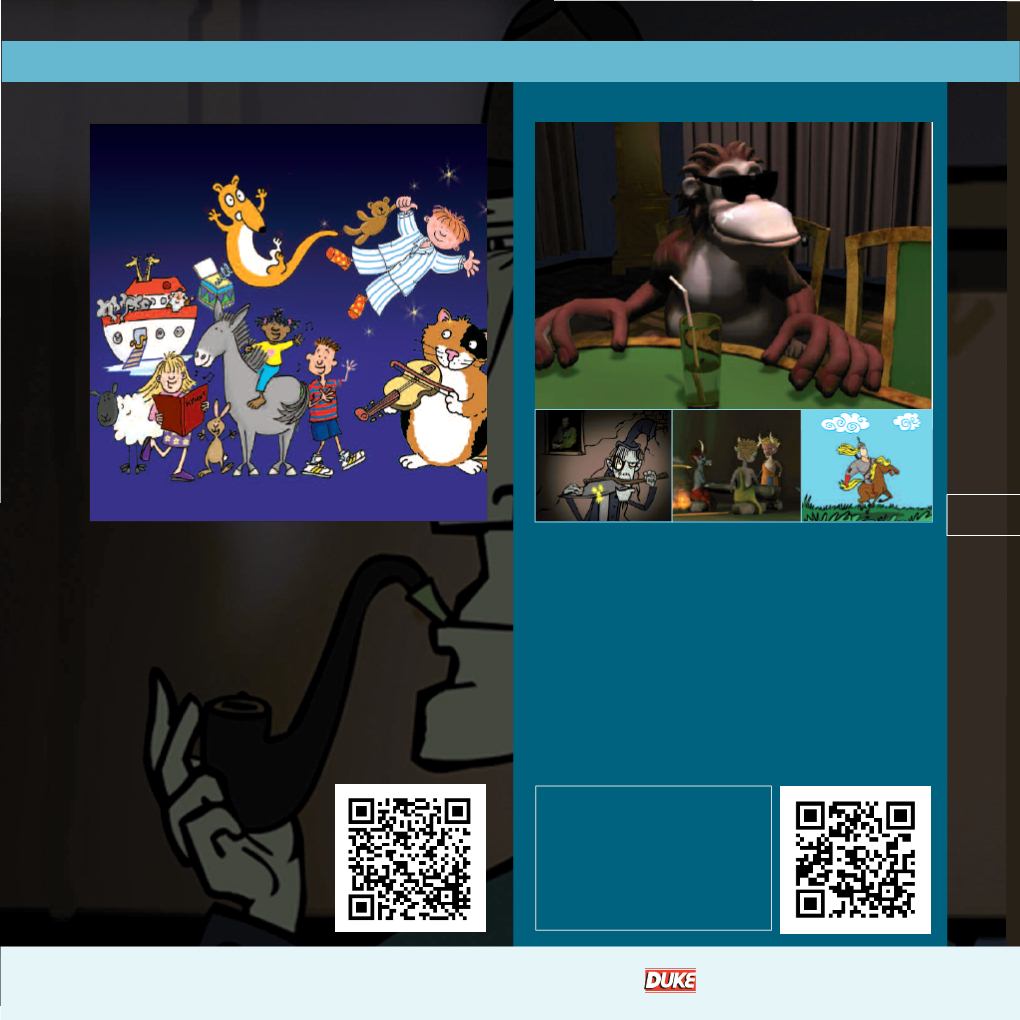 83
Youngsters love our choice of fun,
energetic and educational programmes,
featuring the best-known children's songs,
nursery rhymes and stories.
Friendly presenters, colourful sets, familiar tunes
and popular fairy tales will entertain and enthral
There are programmes promoting singing and
dancing, a vital way of ensuring children get fun-
filled exercise, and songs, stories and nursery
rhymes to assist with learning
counting and the alphabet.
Fairy Tale Adventures will
introduce children to the
These animated short films entertain and
The Adventures of Kozia is the 3D story of an
adventurous goat and his daily escapades, The
Knights of Fire recounts the hilarious antics of
firefighters who never put out a fire, and The
Classics takes popular books and retells the stories,
with a twist! These animations offer an insight into
the plots of great books in just 90 seconds,
although some interpretations may surprise!
•The Adventures of Kozia
15 x 180secs
•The Knights of Fire
10 x 90secs
•The Classics
10 x 90secs
LIFESTYLE sports & hobbies