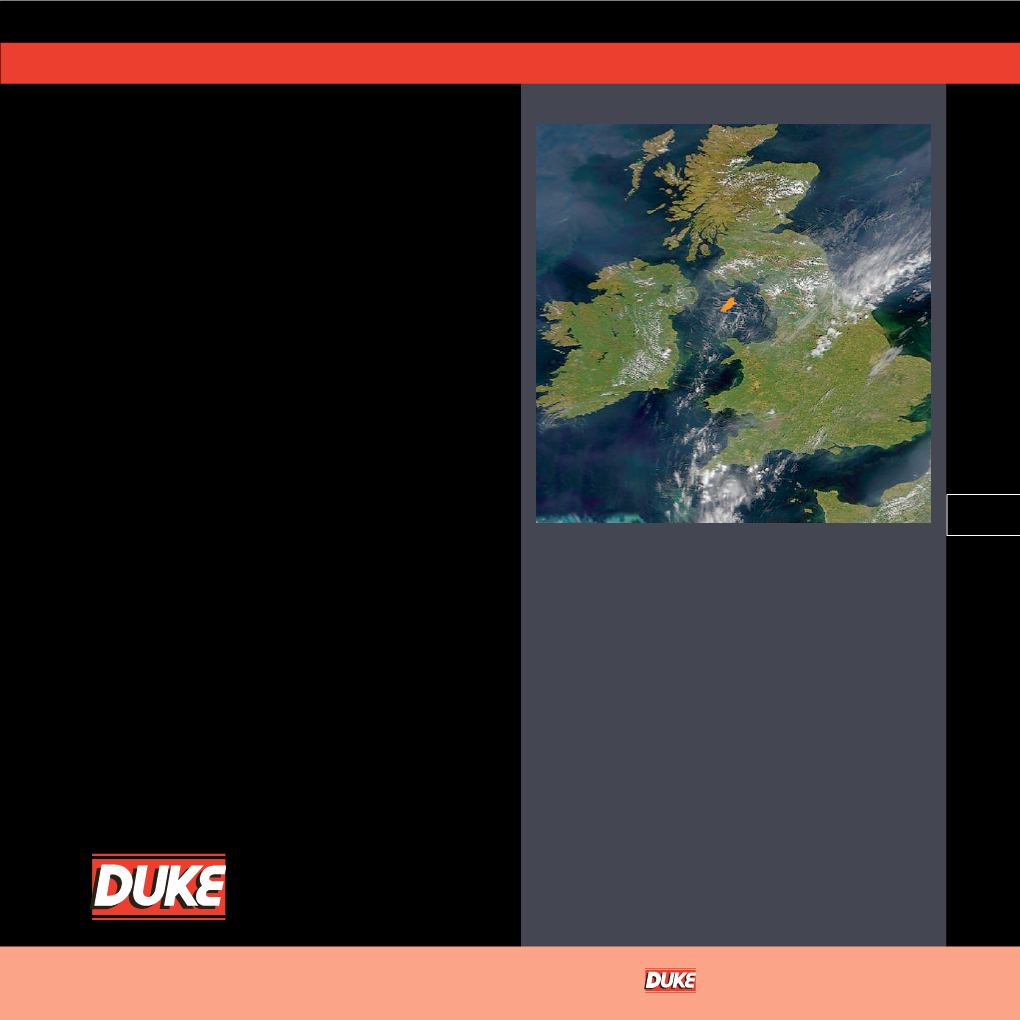 91
+44 1624 640 020
+44 1624 640 001
DukeMediaGroup
Who we are…
Duke Media was formed in 1981 by Peter Duke, son of
Geoff Duke O.B.E, six times motorcycle World
Champion. We are now recognised as a premier
source of special interest documentary and event
programming. Since 1981, we have published around
2000 titles covering everything from Formula One to
parenting. We continue to be a world leader in
motorsport programming and today we have a wider
ranging international distribution network than any
other programme maker or distributor in motorsport.
Why choose us?
Our diverse range of programmes combine cutting
edge excitement with timeless appeal. The subjects
we cover ensure high levels of interest for international
audiences, making our range of programming
unbeatable. Our 50 full-time staff offer expertise at all
levels of the production, marketing and
What we can do for you…
Our documentary packages can be tailored to time
slots and target audiences, while many of our weekly
shows feature versatile formats enabling segment
selection for other programmes.
Our programming has what
it takes to get international
audiences switching on and
staying hooked.