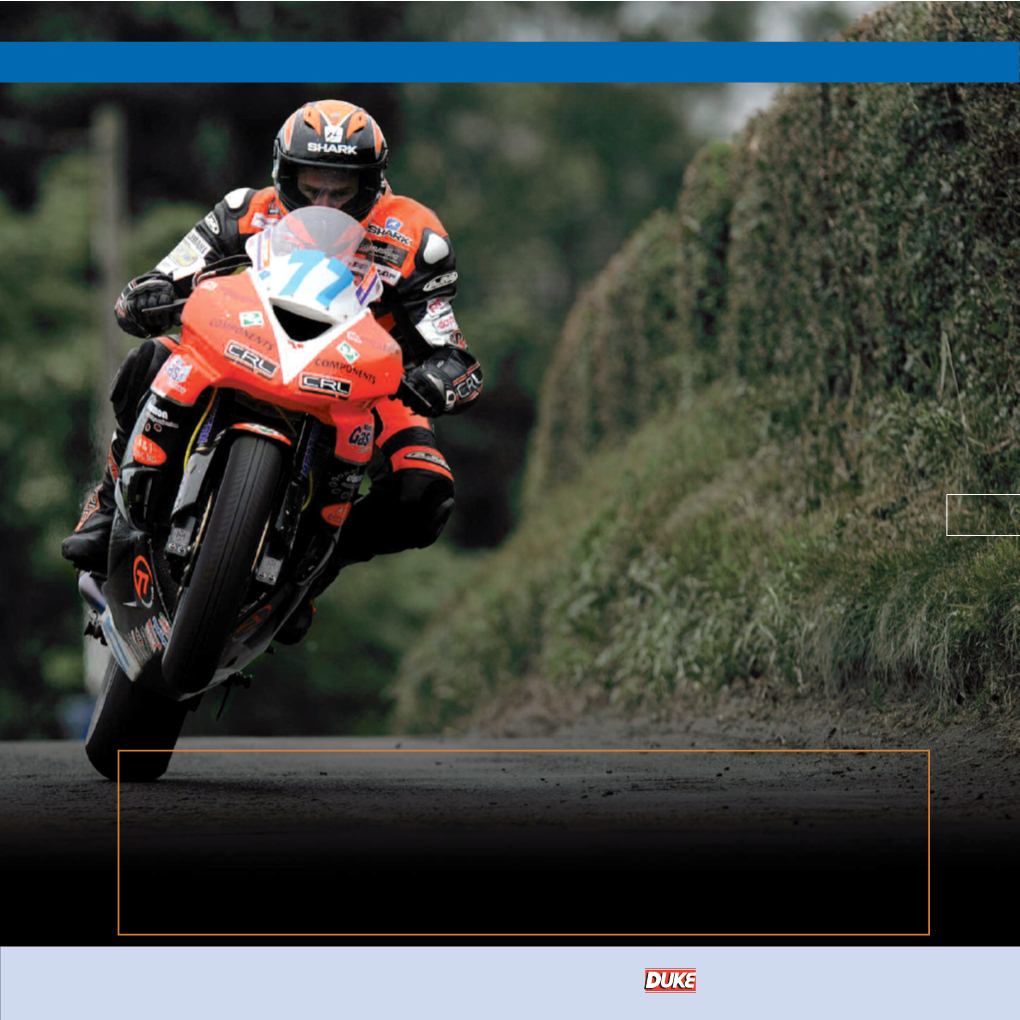 41
80mins
Away from the rarefied atmosphere of short
circuits, where fans are kept away from the
action and stars, is the world of 'real' road racing.
These are events with racing at their heart, where victory, not
money, is why the racers pull on their leathers and helmets.
Full-blooded Superbikes blast along public roads, inches
from houses, hedges and walls, riders battling elbow-to-
elbow, fans almost within touching distance.
From the world-famous North West 200 and Ulster
Grand Prix to the little known 'between the hedges'
meetings throughout Ireland – road racing is a sport still
driven by passion, not big business.
Our action-packed Road Race Review is a chance to relive
the heart-stopping drama from throughout the 2012
season, as big names like Guy Martin, John McGuinness,
Bruce Anstey, Ryan Farquhar and Conor Cummins do battle.
On-bike, aerial and trackside cameras ensure your viewers
don't miss a second of the jaw-dropping racing, while expert
commentary and analysis explain every detail of every race.
Among the events included in this year's review are the North West 200,
Ulster GP, Cookstown, Southern 100 and more.
We also have available reviews of Road Race seasons starting in 2003
•Full race coverage in stunning action footage
•Racers like Guy Martin and John McGuinness hitting 190mph-plus on
ordinary public roads
•Expert commentary and analysis
•Truly action-packed racing, unlike some processional short circuit
championships