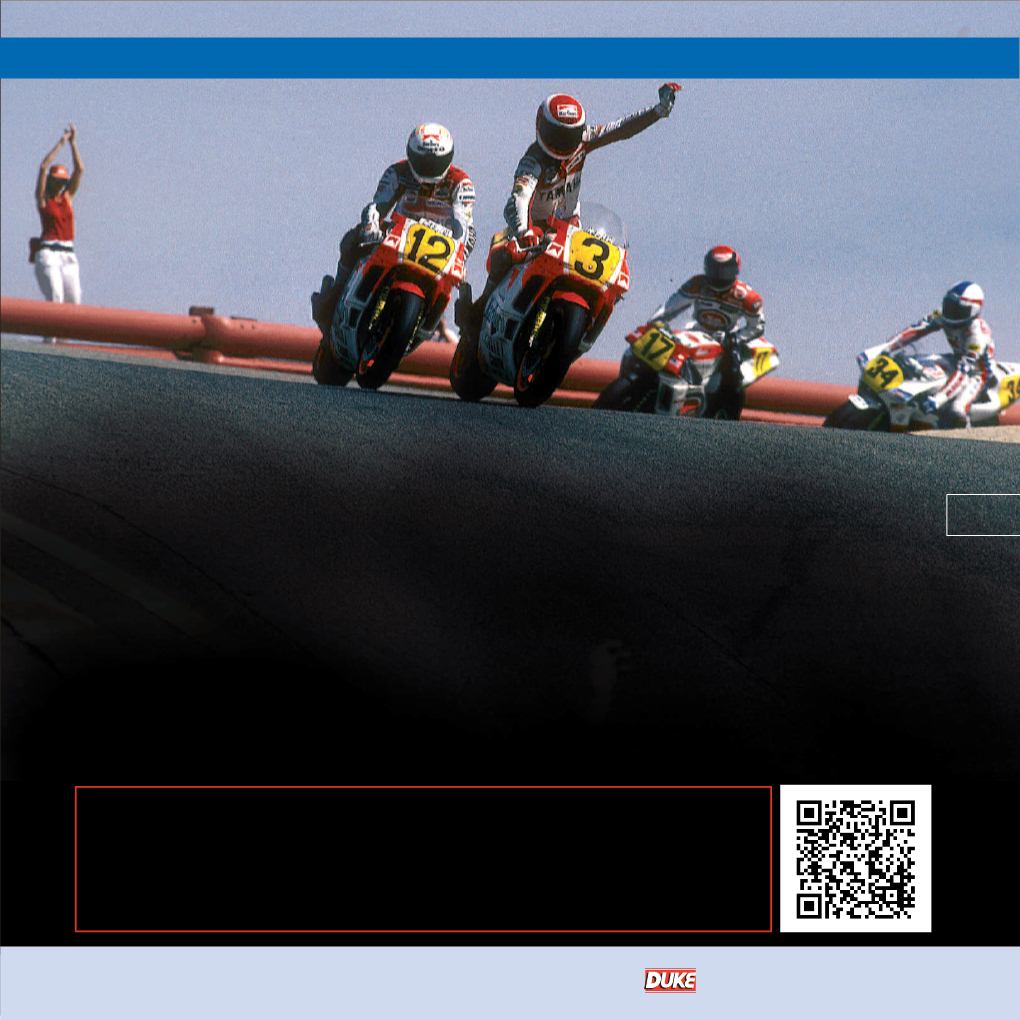 52mins
37
It is July 1988, the venue is the Paul
Ricard Circuit in France and the scene
is set for one of the most amazing
races in the motorcycle racing history.
Get set to join legends including
Eddie Lawson, Wayne Gardner, Kevin
Schwantz and Christian Sarron for a
500cc showdown which truly was one
of the 'Best Battles'.
This is just one highlight from our absorbing new
series Best Battles Bikes, which captures some of the
most famous and memorable races of an era
dominated by icons. Exceptional race footage and
interviews with the stars have been newly re-edited
for television broadcast, complete with new
voiceovers to set the scene.
The Best Battles series features races which, two
decades on, are still strong in the memories of
motorcycle fans… the 1985 Dutch TT, the 1987
Spanish Grand Prix, the Belgium GP of 1988, all the
great events are included.
This was an era when legends were created, when
the mighty Japanese manufacturers Honda, Suzuki
and Yamaha dominated the world stage as mercurial
riders including Freddie Spencer, Kenny Roberts,
Wayne Rainey and Mick Doohan raced elbow-to-
In addition to the Best Battles, we also have a nine-
part series featuring reviews of each 500cc World
Championship season from 1983 to 1991.
•Wayne Gardner
•Kevin Schwantz
•Eddie Lawson
•Freddie Spencer
•Ron Haslam
•Wayne Rainey
•Christian Sarron
•Raymond Roche