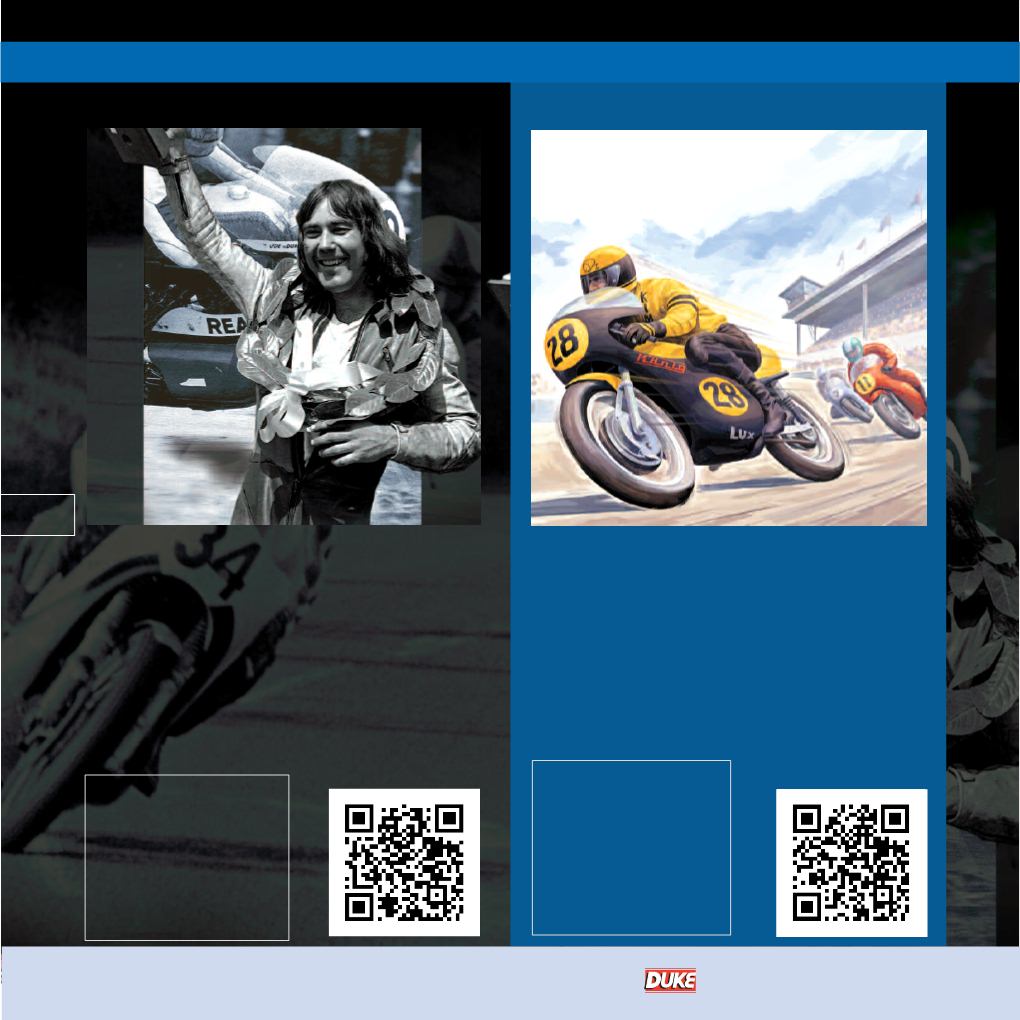 40
60mins
•Mick Grant
•Tom Herron
•Ray McCullough
•Mervyn Robinson
•Frank Kennedy
•Joey Dunlop
A love story set against the backdrop of
Filmed in 1973, on a Super8 camera, this is an
award-winning portrait of Kim and Janeen
Newcombe, a couple who ran away to pursue a
racing dream. Using an engine developed from a
marine motor, Kim led the World Championship
and we follow his progress until the tragic event
which changed Janeen's life forever.
77mins
•Janeen Newcombe
•Phil Read
•Chas Mortimer
•Kork Ballington
•Chris Carter
•Bruno Kneubhler
Road racing may not enjoy the exposure of
MotoGP, but the traditional 'between-the-
hedges' racing has a dedicated following.
In the 1970s, Northern Ireland was the centre of road
racing. This 2-part series features archive footage of
racing during a fabled era.
charts the 1976 North West 200, the 1975 Embassy
Final and Ulster Grand Prix, while
1974 Ulster 350 Championship, as Abe Alexander and